Leonie Riordan, Principal of Red Note Music
Leonie completed a Bachelor of Music at The University of Melbourne, graduating with majors in Piano, Harpsichord and Music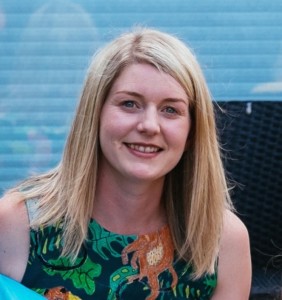 Theory.  She completed her Advanced Certificate with ABRSM and her Licentiate with Trinity College, London on Harpsichord during her university years. Leonie graduated from The University of Melbourne with a Master of Music Studies in 2013, with an emphasis on classroom music education and conducting.
Leonie completed a Graduate Diploma in Education at The University of Melbourne majoring in Music and Drama and spent several years teaching classroom music and drama in private schools across Melbourne.  Leonie is continues to develop and extend her teaching skills and is currently undertaking work towards the Associate Teacher of Music offered by the AMEB.
Teaching piano has been a major focus in Leonie's life for over 17 years.  She has taught privately at her home studio, in student's houses, at private schools and in larger studios during this time.   She has successfully guided students through all levels of exams, from Preparatory to Diploma level, including VCE Units 3 & 4.  She has experience in many exam syllabuses, including AMEB, ANZCA and ABRSM.  Leonie has experience in teaching students from as young as 4 years to adult beginners and those adults returning to piano after a break.
Music / Teaching Qualifications
Bachelor of Music (University of Melbourne)
Master of Music Studies (University of Melbourne)
Graduate Diploma in Education (University of Melbourne)
LTCL in Performance (Trinity College, London)
Dip ABRSM in Performance,
Kodaly Teacher Accreditation (Lvl 3 Primary)
Orff Schulwerk Accreditation (Lvl 3)
Cert IV (Business)
---
Sarah Gare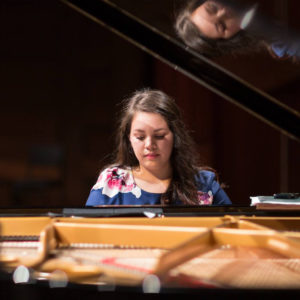 Sarah has been playing the piano for over fifteen years and teaching for the last six. She graduated with a Bachelor of Music from the University of Western Australia specialising in piano performance. During her degree she has performed in chamber ensembles, musical productions 'Wicked' and 'Miss Saigon', and accomplished two solo recitals. In 2017 after graduating, Sarah moved to Melbourne to further her pursuits in teaching and music.
Sarah has taught privately and in schools with students ranging from age 4 to adults of different levels. She is very passionate about teaching the piano and is excited to join the Red Note team!
Music / Teaching Qualifications
Bachelor of Arts (Double Major in Music Studies and Specialist Music Studies – Piano) (University of Western Australia)
---
Vivien Lee
Vivien was born in South Korea, immigrated to New Zealand when she was 7. She started learning the piano at the age of 5. She made her solo debut at age 7 performing at the Aotea Centre, Auckland, for an audience of 2000 people.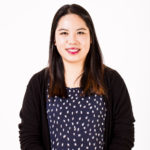 Vivien achieved her ATCL diploma in piano in 2002 and in the same year entered the University of Auckland for a Bachelor of Music in Piano Performance.  She was awarded the Lions Club Scholarship and Tombs Cup in the Te Awamutu Competitions Society of the Performing Arts in 2004 and won the 1st place in the IRMT Margaret Doone Piano Sonata Competition in 2005. In 2006 she participated in the Kawai Pacific Music Camp in Sydney and had master classes with numerous teachers including John Perry and Adam Wibrowsky. In 2007, Vivien completed her Masters in Collaborative Piano with first class honours under Dr. Sarah Watkins (holds DMA from the Julliards). Her specialised field of study is chamber music and accompanying.
During that year she was also offered as an adjudicator for the 11th Annual Rangitoto College Piano Competition. In 2008, she completed a Postgraduate Diploma in Secondary Teaching and worked as a freelance pianist and teaching for over a decade while accompanying at various competitions, exams and recitals. 3 years ago, she relocated to Wellington, and worked as a Digital Content Producer/Programme Producer at Radio New Zealand Concert while teaching music at Rata Studios School of Music. She also worked in Arts Administration for the past 2 years before relocating to Melbourne in late 2017. 
Music / Teaching Qualifications
Bachelor of Music in Piano Performance Major (University of Auckland)

Bachelor of Music (Honours (1st Class)) in Piano Performance (University of Auckland)

Master of Music (Honours (1st Class)) in Collaborative Piano (University of Auckland)

Graduate Diploma in Teaching (For Secondary School Music Education) (University of Auckland)
---
Join our Red Note Team
With a new teaching year approaching, we are on the lookout for new teachers. If you are dedicated, passionate and have a genuine interest in teaching piano, please get in touch with Leonie. Applicants must hold a tertiary qualification in music/piano, love teaching children and hold a current WWC.
Email your cover letter and CV to: leonie@rednotemusic.com.au
---