Leonie completed a Bachelor of Music at The University of Melbourne, graduating with majors in Piano, Harpsichord and Music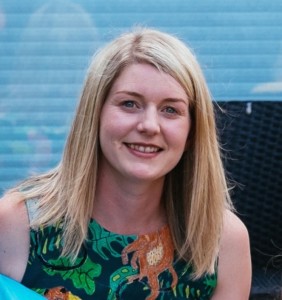 Theory.  She completed her Advanced Certificate with ABRSM and her Licentiate with Trinity College, London on Harpsichord during her university years. Leonie graduated from The University of Melbourne with a Master of Music Studies in 2013, with an emphasis on classroom music education and conducting.
Leonie completed a Graduate Diploma in Education at The University of Melbourne majoring in Music and Drama and spent several years teaching classroom music and drama in private schools across Melbourne.  Leonie is continues to develop and extend her teaching skills and is currently undertaking work towards the Associate Teacher of Music offered by the AMEB.
Teaching piano has been a major focus in Leonie's life for over 17 years.  She has taught privately at her home studio, in student's houses, at private schools and in larger studios during this time.   She has successfully guided students through all levels of exams, from Preparatory to Diploma level, including VCE Units 3 & 4.  She has experience in many exam syllabuses, including AMEB, ANZCA and ABRSM.  Leonie has experience in teaching students from as young as 4 years to adult beginners and those adults returning to piano after a break.
Leonie Riordan
Bachelor of Music
Master of Music Studies
Graduate Diploma in Education
LTCL in Performance
Dip ABRSM in Performance,
Kodaly Teacher Accreditation (Lvl 3 Primary)
Orff Schulwerk Accreditation (Lvl 3)
Cert IV (Business)