Red Note Music have dedicated piano teachers who ensures that each lesson is tailored to the individual student.  Lessons are a mixture of technique, repertoire, and activities/games that ensure a creative and fun atmosphere.   Students are encouraged to explore non-tuned and tuned percussion instruments as part of their rhythm and reading skills. Our teachers' calm and patient approach to their students and their needs ensures a positive experience right from the beginning.
Students are offered the choice of sitting piano exams with AMEB or ANZCA.  Our teachers also prepares students for AMEB Music Craft and AMEB and ANZCA theory exams.  Please feel free to discuss the different exam options with your teacher or Leonie at any time.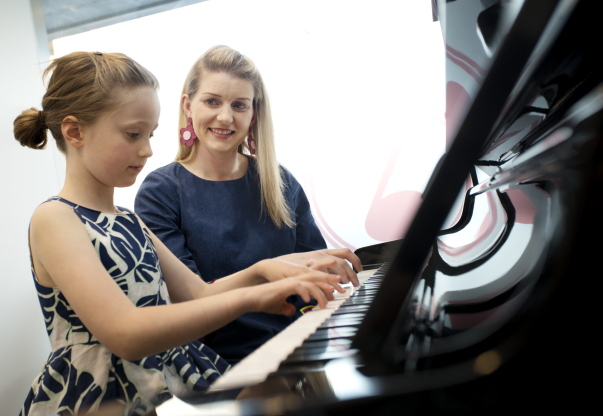 Length of Lessons
30 mins
Beginner/Intermediate students aged 4 years and above.
Exam students completing Preliminary and Grade 1
45 mins
Exam students completing Grades 2 – 4
Adult students
60 mins
Exam students Grade 5 +
Students completing Piano and Music Craft/Theory etc.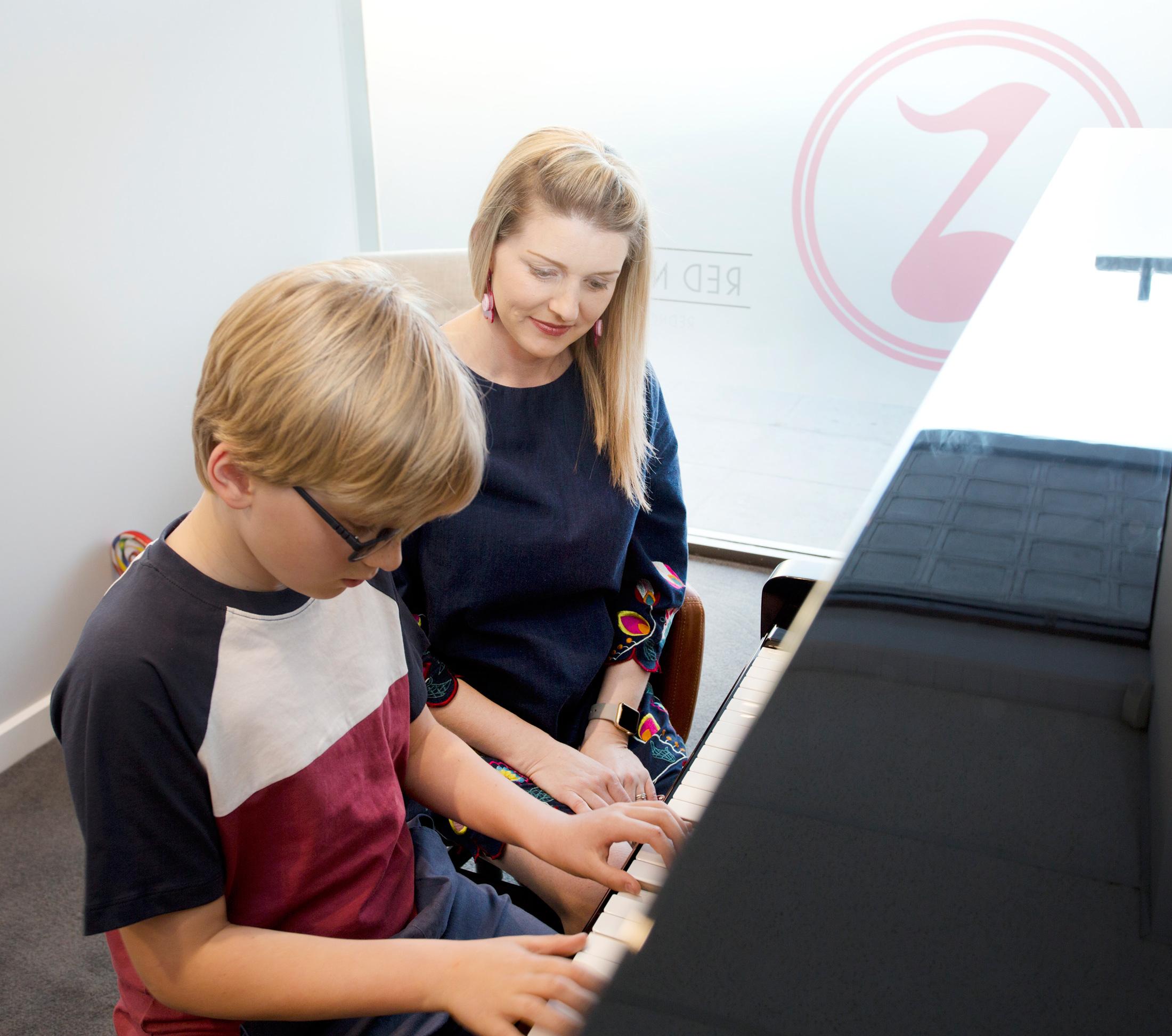 ---
Lesson Availability for 2018
Lessons are scheduled in the afternoons/evenings, Mondays to Fridays and Saturday mornings/afternoons.
Current Lesson Availability for Term 3, 2018 (current as of 16 July, 2018)
Monday: 7:15pm; 7:45pm
Tuesday: 3:45pm; 7:45pm.
Wednesday: Waiting List Applies
Thursday: 8:00pm
Friday: Waiting List Applies
Saturday: 10:00am; 11:30am; 2:00pm.
Other times available upon request. Please email to find out more.
Students are enrolled for lessons on a term by term basis. Students are expected to complete all lessons within the term; discontinuing lessons within a term is not available.
All new students will be charged a $20 Enrolment Fee at the beginning of their tuition. This fee covers registration, notebook and a cotton book bag.
---
New Enrolments
We are always very happy to accept new enrolments and students may enrol at the beginning of the term, half way into term, or even at the very end of term. When you're ready to learn, we're ready to guide and support you.
FREE 30min Trial Lesson…….where you can meet your teacher and experience the fun and joy of learning at Red Note Music.
If after the Trial Lesson, you decide not to continue; that's OK, we understand and hope to see you back at Red Note Music some time in the future.
---
Tuition Fees for 2018
Lesson Fees for Term 1, 2018. Fees for 2018 in accordance with the Victorian Music Teachers Association.
30mins: $40 per weekly lesson
45mins: $60 per weekly lesson
60mins: $80 per weekly lesson
All new students will be charged a $20 Registration Fee at the beginning of their tuition. This fee covers registration, notebook and a cotton book bag. This fee is included in your first invoice.
Invoices are sent via email, unless a paper copy is requested. On receipt of the invoice, please either:
a) pay 100% of the total amount on the invoice before the first lesson; OR
b) pay at least 25% deposit before the first lesson and the balance at a later date.
Payment can be made via EFT or cheque; please no cash. In order for lessons to commence, payment must be received before the first lesson of each term.
Students will be charged accordingly for tutor books, exam fees and other material provided during the lessons.
---
Like more information about lessons?